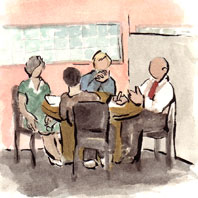 A range of more intense team based services for those whose recovery from mental illness and/or addiction is more strongly challenged.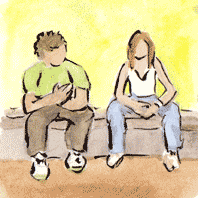 Most of the services are provided in the community by teams that are specialized to meet the specific needs of the persons served.
The Transitional Teams, for example, work with adolescents, teens and young adults who will either be linked with adult services or learn to live independently in the community.
The Community Teams help adult consumers achieve and maintain successful living in the community.
Dual Disorders services help consumers struggling with both mental illness and addictions. This department consists of a Dual Diagnosis Community Team, the Soaring Sober program and the Fowler House residential program.