Family Focus provides high quality mental health and substance abuse treatment services to children, adolescents, families and adults. The goal of the program is to help people resolve problems and improve the quality of their lives.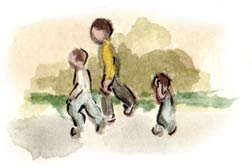 The Family Focus team offers individual, family, couples and group counseling with an emphasis on a brief, solution focused approach.
The staff are skilled in dealing with a range of child, adolescent, family (traditional and non-traditional) and adult problems including: school or job difficulties, depression and anxiety, effects of divorce, loss or family conflict, and normal family stresses.